Your one-stop for party planning.
Keg Sizes and Brands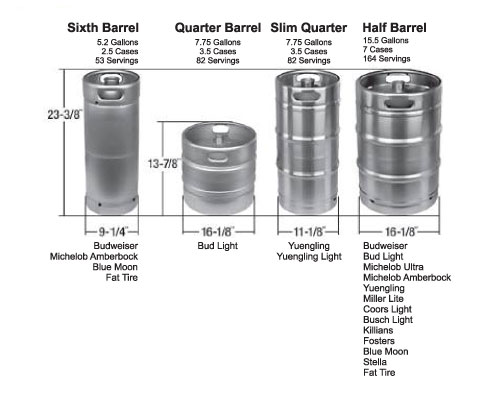 Please call ahead to ensure availability: 740.676.2065
Party Checklist
Beer
Beer Tub
Tap
Bags of Ice
Cups
Snacks
Kegs, tubs, beer taps and coil boxes are available for rental. Ice and cups are available for purchase. Please contact us for pricing and availability.
Draught trailers are available for rental within our service area. Draught trailers require a six keg miminum and must be scheduled in advance. Please contact us for more informaton and fees.
We only accept cash, no credit, debit or checks.